Attention Crafters & Vendors
Missouri Music Festivals and Events – Vending & Crafting Opportunities




The Arcadia Valley Mountain Music Festivals
The 2023 Spring vendor information
Register now for vending space for the festival.  Download the Vendor Application from the Festival Information page.
You can also download the Policy and Procedures from the same page.
Spring Festival – May 19th & 20th
The Arcadia Valley Mountain Music Festival is on the horizon and we would like to invite you to join us for this exciting bi-annual event.

The festival will be held around the beautiful historic Iron County Courthouse, where there is plenty of room to display your talents, goods, and services. So join us in the beautiful Arcadia Valley and allow us to extend our hospitality to you. We hope to create a relationship with you that will last for many years to come!
If you need more information or have any questions, please don't hesitate to call or to email. All contact information is listed at the bottom of the page. Thank you for your interest and I look forward to working with you!
Carol Kelsheimer, Vendor Chairperson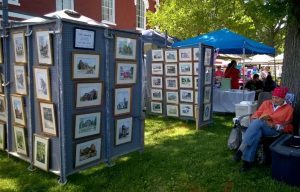 Arcadia Valley Mountain Music Festival
314-517-4445
[email protected] (e-mail)
www.mountainmusicfestival.net